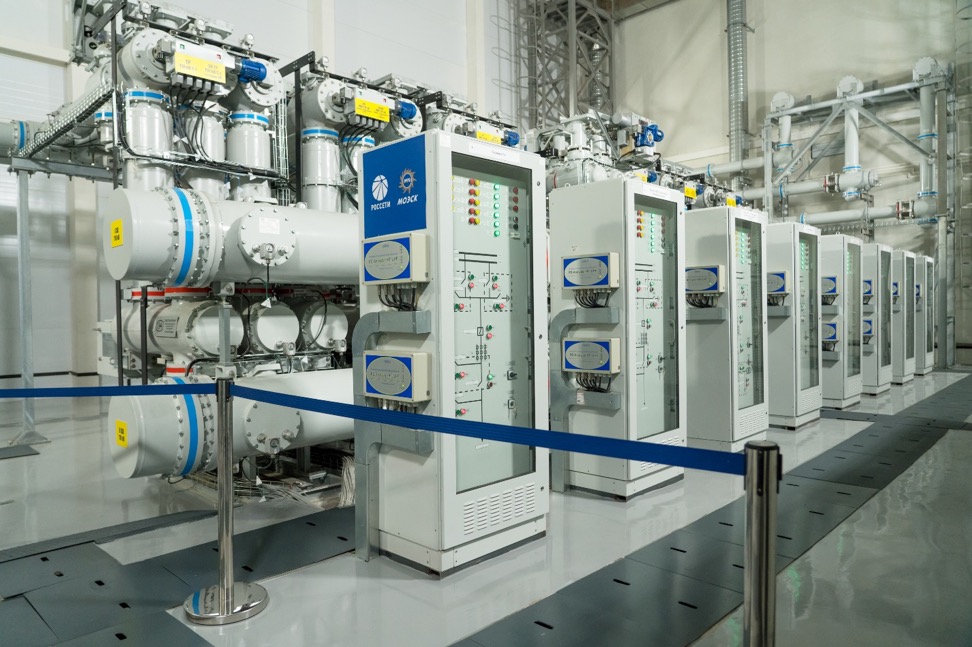 Current situation. The energy costs of cooling transformers and heat recovery represent the greatest energy saving potential. For large buildings with a water heating system as well as for newly built substations, it is advisable to implement a transformer heat recovery system. The principle of the system is that the heat generated by the transformer during operation is used for space heating by taking it from the plate heat exchanger. To increase heat parameters, heat pumps are used. The reduction of energy consumption for cooling can be achieved by applying frequency control of oil pump and fan asynchronous motors. As a result, it is possible to regulate the temperature directly on the transformer load and actual temperature, reducing the number of starts of electric motors, reducing their wear. Individual electric heating devices or water heating with electric boilers are used for heating the OPU.
Promising technical solutions ensuring energy saving: transition to infrared heating, temperature zoning of premises with programmable thermostats, utilization of transformer heat for heating large OPU buildings, reducing heat loss to the environment.
The use of real-time information on the status of the digital substation's electrical installations to synthesize intelligent control is one of the results in enhancing the use of DSPs.
Project Objectives
Development of systems for monitoring the technical condition of electrical equipment (transformers, complete switchgear) is proposed to include the following functional subsystems into the digital substation:
specialized automatic control and regulation (relay protection and automation);
Electric power quality parameters monitoring for compliance with GOST 32144-2013;
registration of emergency events and processes in the power system;
electricity metering;
own needs systems management;
synchronized vector measurements;
normative and technical documentation and information support for the operating personnel;
information security on data transmission via IEC 61850 protocol.
monitoring and diagnostics of electric machines.
Approaches and research methods: intelligent data analysis, knowledge base development methods, associative modelling, synchronized measurement methods, wavelet transforms.
Object of investigation: substation operation mode.
Subject: Dynamics of energy-saving indicators at different values of the substation operation mode indicators.